Faux & Decorative Finishes Gallery
A large collection of finishes for you to view. If you don't see the exact color or combination of finish, please keep in mind that our only limitation is your imagination!



One Color
Glaze 1
One Color
Glaze 2

Parchment Glaze 1

Parchment Glaze 2

| | |
| --- | --- |
| | |
| Two Color Glaze 1 | Two Color Glaze 2 |

| | |
| --- | --- |
| Burled Wood 1 | Burled Wood 2 |

| | |
| --- | --- |
| Caveman 1 | Caveman 2 |
| | |
| Caveman 3 | Caveman 4 |

| | |
| --- | --- |
| Faux Brick 1 | Faux Brick 2 |
| | |
| Faux Brick 3 | Faux Brick 4 |

| | |
| --- | --- |
| Custom Inprint 1 | Custom Inprint 2 |

| | |
| --- | --- |
| Norwegian Rose 1 | Norwegian Rose 2 |
| | |
| Onyx Marble 1 | Onyx Marble 2 |
| | |
| Onyx Marble 3 | Scumbled Marble1 |
| | |
| | Travertine 1 |
| | |
| Travertine 2 | Travertine 3 |
| | |
| Travertine 4 | Travertine 5 |

| | |
| --- | --- |
| Italian Plaster1 | Italian Plaster2 |
| | |
| Italian Plaster3 | Italian Plaster4 |
| | |
| Italian Plaster5 | Limestone Plaster |
| | |
| Old World Plaster1 | Old World Plaster2 |
| | |
| Old World Plaster3 | Old World Plaster4 |
| | |
| Venetian Plaster1 | Venetian Plaster2 |
| | |
| Venetian Plaster3 | Venetian Plaster4 |
| | |
| Venetian Plaster5 | Venetian Plaster6 |

| | |
| --- | --- |
| Tissue1 | Tissue2 |




| | |
| --- | --- |
| Coral Stone 1 | Coral Stone 2 |

| | |
| --- | --- |
| Fossil 1 | Fossil 2 |

| | |
| --- | --- |
| Asian Fresco 1 | Asian Fresco 2 |
| | |
| Metalic Fresco 1 | Metalic Fresco 2 |

| | |
| --- | --- |
| 2ToneLusterStone | |
| | |
| Luster Stone Lace | Luster Stone Lace |

Multi Colored Embeded Glaze

| | |
| --- | --- |
| Multi Colored Embeded Glaze1 | Multi Colored Embeded Glaze2 |
| | |
| Multi Colored Embeded Glaze3 | Multi Colored Embeded Glaze4 |
| | |
| Multi Colored Embeded Glaze5 | Multi Colored Embeded Glaze6 |
| | |
| Multi Colored Embeded Glaze7 | Multi Colored Embeded Glaze8 |

| | |
| --- | --- |
| Pull Off Plaster1 | Pull Off Plaster2 |

| | |
| --- | --- |
| Reptile Skin1 | |
| | |
| | |

| | |
| --- | --- |
| Riveted Metal1 | Riveted Metal2 |

| | |
| --- | --- |
| Stone Block1 | Stone Block2 |
| | |
| Stone Block3 | Stone Block4 |

| | |
| --- | --- |
| Textured Paper1 | Textured Paper2 |

| | |
| --- | --- |
| Verdigris1 | Verdigris2 |


Tips from
Tonia Ciaramitaro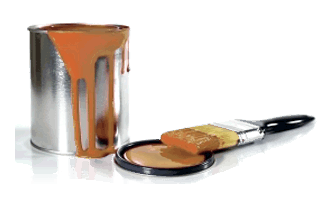 Creating Stone Blocks

Use snap string to connect your long points for your pattern.
Mix baby powder fifty-fifty with blue chalk in your chalk box. Chalk marks are easier to remove later.
If you wish to have your colors soak into the Aquastone more fully and to be more translucent, you can add up to 30 percent water to the Aquacreme.
When tearing tape, apply the tape to the wall first and then tear the edges on both sides of the tape to create your ragged grout line.
For a more free-form approach to your block, you can trowel on the Aquastone and create the blocks with no tape for the grout.
Remove tape while stone is still wet but a little tacked up, anywhere from one-half to one hour depending on drying conditions.